Krishna Prakash, IPS (Director General of Police, Mumbai)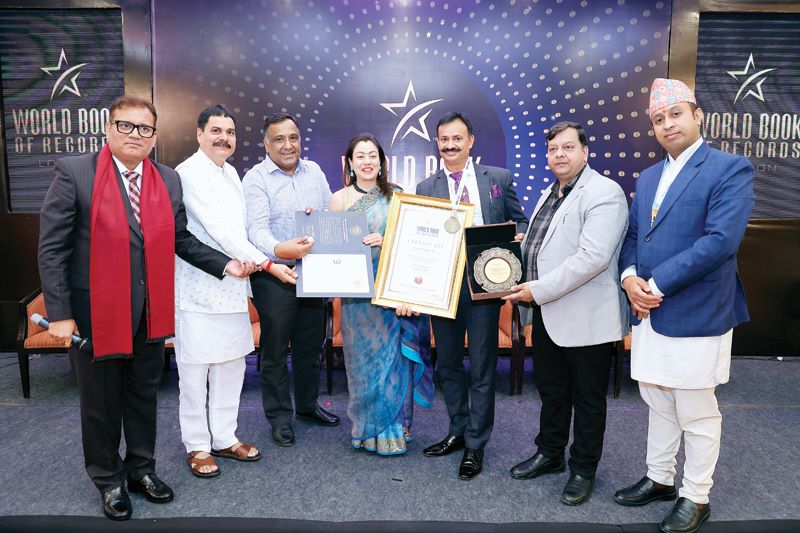 Krishna Prakash, IPS (Director General of Police, Mumbai) gets included by World Book of Records
Indore : Solicitor Santosh Shukla (President and CEO, World Book of Records) has said that Shri Krishna Prakash, IPS Director General of Police, Mumbai has been included by World Book of Records for
Swimming from Gateway of India to Elephanta Caves, Mumbai covering 16.20 kms in just 5 hours 26 minutes on 26 March 2023.
The certificate of record was bestowed to Shri Krishna Prakash, IPS by hon'ble guests in an award ceremony in Indore, Central India.
Ms. Bhawani Rana, Business Icon, Nepal being Chief Guest along with Prof. (Dr.) Rajeev Sharma (Prominent Educationist) and others graced the occasion. The ceremony was conducted by Shri Mayank Shukla and vote of thanks was given by Dr. Suchita Shukla.